Ocean's Promise
Premium Sea Moss Gel with Black Seed Oil
Experience the world's finest superfood with our Premium Sea Moss Gel, infused with organic black seed oil. Our sea moss is 100% wildcrafted & organic, sustainably sourced in the Caribbean (St. Lucia) to retain all 92 essential minerals.   
INGREDIENTS 
Organic Gracilaria (Irish sea moss), Organic Nigella sativa (black seed) oil, 100% natural spring water.
BENEFITS OF SEA MOSS
➕  92 essential minerals
➕  Boosts immunity
➕  Detoxifies the body
➕  Antimicrobial & antiviral
➕  Excellent source of calcium & protein
➕  Vitamins C, B, B12, K and A
➕  Produces collagen
➕  Ideal for healthy skin
➕  Supports healthy brain function
➕  Fights the signs of aging
➕  Great for thyroid balance
...and much more!
HOW TO USE YOUR SEA MOSS GEL
In smoothies or beverage of choice:  Mix 2-3 tbsp with 12 oz. of liquid

Topically on face or affected skin area

As a restorative hair gel 
Questions?  Visit our FAQ page or chat with us!
Disclaimer:  This product is not intended to diagnose, treat or prevent any disease.  Please consult with your doctor or nutritionist before taking sea moss to treat a specific health concern.  
Customer Reviews
10/14/2020
Edna W.
United States
I recommend this product
Good
Don't have a real taste which is good- can barely taste the salt. Haven't noticed any of its benefits but I'm sure I'll eventually experience them.
10/13/2020
Amanda B.
United States
Fantastic
Fantastic product!!
10/09/2020
Anonymous
United States
5 stars
Great product , will surely be purchasing more soon I love it it work for me!
08/03/2020
Yosef L.
United States
This stuff is amazing!
I put a tablespoon or so in my morning smoothie and it has jazzed it up in a good way. Nice to be getting all those minerals!! It doesn't affect the taste. I love it!
07/24/2020
Anonymous
United States
Great Product
Amazing Seamoss!!
07/17/2020
Tianna H.
United States
Good stuff!
I've taken different types of seamoss before and this is by far the best quality and price...I usually put this in either a smoothie or take it with some tea. I feel very energetic and relaxed and I notice my skin is becoming brighter as well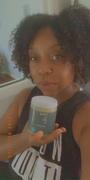 09/30/2020
Ocean's Promise
So glad to hear this, Tianna. Thank you for sharing your experience!
07/03/2020
Teresa A.
United States
Awesome
I have been using the sea moss for a few weeks. I can feel the difference. I've got my family using it now. Thanks for making